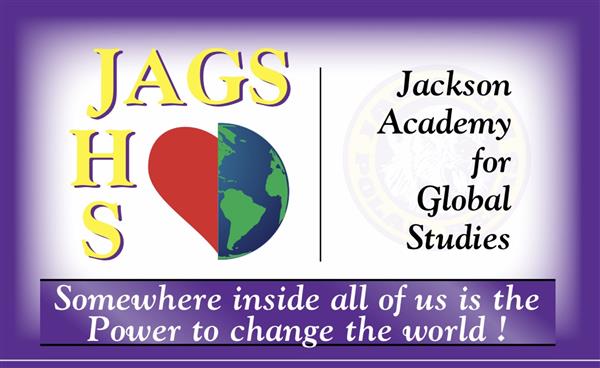 There are no upcoming events to display.
Upcoming JAGS Events
"U.S. high school graduates will: Sell to the world; buy from the world; work for international companies; manage employees from other cultures and countries; collaborate with people all over the world in joint ventures; compete with people on the other side of the world for jobs and markets; and tackle global problems, such as AIDS, avian flu, pollution, and disaster recovery… We need to open global gateways and inspire students to explore beyond their national borders."

Vivien Stewart, Becoming Citizens of the World, Educational Leadership
THERE WILL BE NO JAGS PARENTS BOOSTER MEETING TOMORROW, 3/11/2020. OUR NEXT BOOSTER MEETING WILL BE ON 4/8/2020 AT 6:00PM IN THE HIGH SCHOOL DISTANCE LEARNING LAB.

QUESTIONS? Please contact K. Stone (kas2jc@jackson.sparcc.org)

THANK YOU!
PLEASE CONSIDER BEING A HOST FAMILY THIS SCHOOL YEAR!

We are working to find a permanent host family who would enjoy having a happy, active teenager living with them for the school year.

Jonas is a 16 year student from Berlin, who loves sports, like water polo, kayaking, rock climbing, and he plays the piano. He is a good student (3.6 GPA) who likes math, science, and computer science. He is enthusiastic about being part of an American family and attending high school. Jonas needs a host family who would provide a bed, three meals a day, and a loving environment. For further information contact Dawn Wood at 330-904-5014. More information about hosting can be found at the CIEE website. See below.


About CIEE: Founded in 1947, CIEE is a non-profit organization with a mission to help people gain understanding, acquire knowledge and develop skills for living in a globally interdependent and culturally diverse world. With over 70 years of experience, CIEE is the largest and longest running sponsor of exchange programs in the U.S. Visit https://www.ciee.org/partner/hosts to learn more.
We believe that preparing globally competent students begins with a rigorous curriculum including:

Interdisciplinary problem-based learning, Cultural awareness, World language immersion, Community collaboration, Service learning, Leadership opportunities, Business partnerships, Educationally based travel

Upon completion of the program, JAGS students will possess the skills necessary to lead, cultivate and communicate their own ideas, excel in their chosen career paths, and work collaboratively to successfully navigate our global society.

Now let's change the world!

Investigate the world, Embrace the world, Change the world

Education through service, leadership, and travel
Polar Bear Plunge

Join us for the Polar Bear Plunge Febuary 9th. All money goes to Akron Childrens Hospital. Register here and use the team JSA/JAGS

https://www.jacksonpolarbearplunge.org/register/

THANK YOU!

JAGS/Interact/FACES for all your help with the Jackson Adopt-A-Family! We are helping 76 families this year!
JAGS Students:

On Friday, February 8 there will be blanket making sessions after school.
3:00-5:00 pm - Blanket making
5:00-7:30 - Finish making blankets and pack them up

Thank You to Everyone who Helped!!