Elementary School Libraries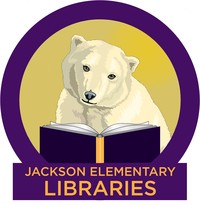 Amherst Lake Cable Sauder Strausser
Encouraging a love of reading and learning every day
---
(Parents: The sites below require your students to login to the Jackson website.)
Free Research Resources for Students, Parents and Teachers.

Each Ohio PreK-12 student has equal access to high quality digital resources for a successful education and future.

K-5th Grade



Forgot the password?
Use Find my Password

Elementary Schools Libary Catalogue Search Resources.

Click on your students' school to search for books in the library they can check out.

K-5th grade




eBooks & Read Alongs are available for check-out at this site.

Your student's Clever/Polaris login information.

K-5th Grade

Gale Elementary

Text, images, charts and graphs, and educational videos from books, magazines, and news periodicals on interesting and important facts with connections to current and past events.

I

ncludes over 90 selections. Stories are read in a humorous fashion!

K-5th Grade

ELA, Science, Social Studies, Research

Listen to and read nonfiction books.

Please ask your teacher for the login.

3-5th Grade

Math

Technology

ELA

Math

Art

Math

ELA

ELA

The SAMM Center has a number of amazing resources to share with school districts of Stark County, Oh. Please click the link to view resources that might be helpful for science classrooms.

Age-appropriate, librarian-selected websites that support Ohio's Learning Standards. Helps students with homework and school research.

Students will need to have a public library card to utilize this site.

K-5th Grade

Jackson Local School District has recently partnered with SmartSocial.com for its on-demand courses for parents and students. The SmartSocial resources cover a wide range of digital and social media topics.