Dimengo's Domain
Welcome to 8th Grade Science!!!

Please visit our class page on Polaris.

The Polaris website will give you information on homework assignments, due dates.

Links on the left:

Home Page- Classroom Procedures & Discipline Plan

Bio- Some information about me

My Calendar- Calendar of school events (Schoology provides class assignments)

Review Games- Games that review content that will be tested

My Links- Websites that relate to 8th grade science content (songs, simulations, etc.)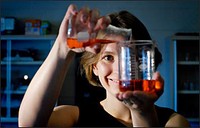 Related Links
Study Island

Answer questions correctly to play great games.

Science Book Online

Forgot your book at school? Access any of the 8th grade science books. Username:jmms1516 and Password:gobears1516

Brain Pop

Watch interesting videos about topics covered in class.

Jackson Memorial Middle School

Find the JMMS calendar, lunch calendar, and other school related information.

Jackson Facebook Page

See your Bears in action everyday.