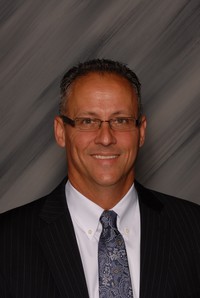 Superintendent's Biography
Christopher DiLoreto
cad2jc@jackson.sparcc.org


Mr. Chris DiLoreto graduated from Youngstown State University in 1988 with a Bachelors of Science in secondary education. He has 14 years of experience teaching students in grades 7-12. Mr. DiLoreto continued his education and obtained his Masters Degree in Educational Administration and began his administrative career as an assistant principal in 2002.

In 2005 Mr. DiLoreto accepted a position with the Jackson Local School District serving as the building principal at Jackson Memorial Middle School. In 2008, Mr. DiLoreto was promoted to Director of Support Services within the district while completing his Superintendent, Business Manager, and School Treasurer licenses. He was promoted to Assistant Superintendent in 2009 and promoted to Superintendent of Schools in August of 2011.

He has attended and completed training at the District Leadership Institute sponsored by the Buckeye Association of School Administrators and continued to further his education by earning an MBA at Ashland University. Mr. DiLoreto also serves on the board of directors for the Canton Regional Chamber of Commerce, and the Paul and Carol David YMCA.

He is married to his wife Lisa and they have one daughter, Gia, a Jackson High School graduate.

Mr. DiLoreto and his family reside in Jackson Township.