What's Going On?
Welcome to our class webpage

Reminders for last week of school:

Tuesday - Return Lion, Witch, Wardrobe Movie slip.

Wednesday- 5th grade Celebration 11:30 - 12:30. Dress nicely

- 5th grade picnic - Lunch is provided for you.

- You may want to bring a change of clothes.

- Bring a blanket or beach towel to sit on.

- Don't forget your YEARBOOK! We will not be calling home for them!

Thursday- * Bring a snack and drink FOR YOURSELF to enjoy. We will not be sharing with classmates!

Parents attending the "Clap Out" who want to take their child home from school must send a note in the morning about picking up their child, and then join the parent pick-up line after the "Clap Out".

If you can make it for the "Clap Out", please arrive at school for the special send off between 12:05 and 12:15.

There will never be ELO on the weekend- Have fun and be kids!

*If, for some reason, the ELO is not updated, students will not be held accountable for completion.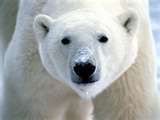 Related Links
Join us on Facebook

Sheppard Software

This is a wonderful website that is full of information. I love to play the geography games.

Khan Academy