What's Going On?
Welcome to our class webpage

ELO for 1/16/19

Fritz Math- Complete TB 265-268

ELA- "viv/vit" COL NEXT Friday and Root Word Book due NEXT Friday

Social Studies- Native American COL Thursday (open notes)

There will never be ELO on the weekend- Have fun and be kids!

*If, for some reason, the ELO is not updated, students will not be held accountable for completion.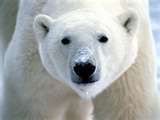 Related Links
Join us on Facebook

Sheppard Software

This is a wonderful website that is full of information. I love to play the geography games.

Khan Academy