What's Going On?
We are going live with E-learning Monday, March 20th. Please remember that my office hours are 9-11 am and 4-5 pm daily

Monday-Friday. Contact me via Remind or email.

All E-Learning material can be accessed using POLARIS in Math, Language Arts, Social Studies and Science

There will never be ELO on the weekend- Have fun and be kids!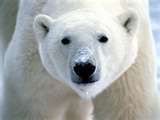 Related Links
Join us on Facebook

Sheppard Software

This is a wonderful website that is full of information. I love to play the geography games.

Khan Academy