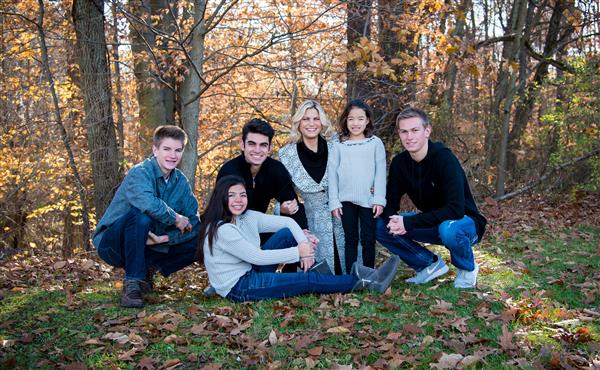 Susan Villwock - Fourth Grade Teacher
Hello! I am Susan Villwock. I teach 4th grade Language Arts and

Social Studies at Strausser Elementary School.

We are going to have a great year Polar Bears!

I have 5 children who are or were Polar Bears at Jackson. My oldest is Austin. He graduated from Jackson High School. He is in his Junior year at Ohio University. My son, Grant, will be a Freshman at Ohio University. Zachary is a Freshman at Jackson High School. He is in cross country. Brooke is in 7th grade at JMMS and she loves to dance and twirl batons. Lucy is in second grade at Strausser. She loves gymnastics, softball, and basketball. We have two dogs. They are named Buddy and Sweetpea.

-enjoying time with my family and friends

-watching my children do activities that they love

-helping my students shine and do their best

-family movie night or game night

I am looking forward to getting to know you and hearing about what your favorite things are too. Together, let's make this one of our best years yet!

Parents, if you have any questions or concerns, please don't hesitate to contact me at

slv2jc@jackson.sparcc.org

or call me at 330-830-8100 ext. 2126.