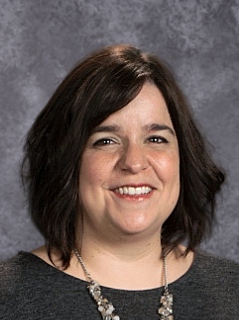 Lake Cable Elementary
Mrs. Angela Leggett graduated from Miami University in 2000 with a Bachelor of Science degree in elementary education. She earned her Masters in educational administration from Ashland University.

Mrs. Leggett began her teaching career teaching sixth-grade students science and English language arts in the Painesville City School District. After moving to the Canton area, she joined the Jackson Local School District in 2002. Mrs. Leggett taught second grade at Sauder Elementary for seven years. She moved to Amherst Elementary in 2009 in order to serve as an Instructional Coach, providing professional development support and strategies to teachers throughout the building and district. While at Amherst, Mrs. Leggett also taught social studies, English language arts, and math to fourth and fifth-grade students. In 2012, Mrs. Leggett had the opportunity to become the Dean of Students at Strausser Elementary. While at Strausser she taught fourth-grade math part-time and assisted the building principal. Mrs. Leggett currently serves as the building principal at Lake Cable Elementary.

Mrs. Leggett is a member of OAESA (Ohio Association of Elementary School Administrators). She regularly continues her education by attending professional development and annual administrative conferences.

Mrs. Leggett lives in Jackson Township with her husband Brian and their two children.