The United States Department of Agriculture has extended its "Summer Service" food program through December 31. Breakfast and lunch will be available to ALL Jackson Local students each school day at no cost. This program started Tuesday, September 8.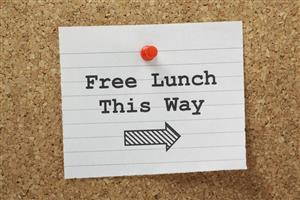 Per the USDA and Federal Summer Food Service Program, this free service applies to complete meals only. Individual ala carte items will be charged accordingly. For example, if students choose to buy only milk (or an extra milk), they will be charged fifty cents. However, if students order a full meal which includes milk, the meal is provided at no cost to the students.
USDA has announced this program may be canceled before December 31 if funding is depleted. Should the free breakfast and lunch program be canceled, parents will be notified. Because of the possibility of cancellation of the program, it is IMPORTANT parents still complete the free and reduced lunch applications for all eligible students for 2020-2021 school year. Enrollment for free and reduced lunch is available on the school district website at https://www.jackson.stark.k12.oh.us. Click District/ Food Service and PaySchoolsCentral.
Our MyMealOrders is available on the district website PaySchools Central to place orders for our eLearning 2.0 and Digital Academy students. Orders placed are available for pick-up from 10 AM-11:30 AM at the school building your students normally would attend. These meals include our daily breakfast and lunch the campus students receive.